Mavado Returns to Jamaica for Boxing Day to 'BRING THE STING' for the 30th anniversary celebration at Jamworld.

According to Supreme Promotions CEO Isaiah Laing, Sting 30 will serve patrons a mixed bag of goodies.
"Throughout the years, Sting has become famous for giving the patrons what they want. The patrons want fun, excitement and good quality entertainment for their hard-earned money, and that's what they are going to get at Sting this year. Sting 30 will feature one of the most diverse line-ups ever assembled for any dancehall/reggae event in the world," said Laing.
Laing is confident that he and his partners, DownSound Records, have put together the right mix of reggae and dancehall stars to make the staging of the event a major success.
US Rap star 2 Chainz and legendary dancehall star Super Cat were recently announced as the headliners of Sting 30. Now, international dancehall kingpin Mavado is also among the headlined acts on the line-up.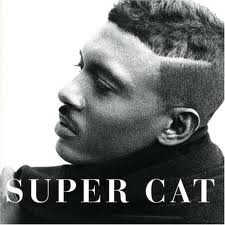 Mavado, whose real name is David Brooks, is one of dancehall music's most bankable stars. In 2011, he landed a lucrative recording deal with US hip hop label, We The Best Records, which is owned and operated by hip hop mogul DJ Khaled.
Since then, he has not been seen a lot on Jamaican stages but remains a major player on the local dancehall scene.
"Without a doubt, Mavado is one of the hottest dancehall acts, and since he signed his recording contract he's been very busy performing and recording overseas. He's definitely a fan favourite and the fans have been longing to see him at home. Not only that, but he hasn't done a major show here in a while now and he really wants to perform for his fans at home. As matter a fact, he is very excited about performing at Sting 30," said Laing.
As the old adage goes, variety is the spice of life and the organisers of Sting are always mindful of that. Sting 30 will also feature a number of veteran dancehall stars that have graced the Sting stage in the past.
Special performance
1980s cultural dancehall icons Josey Wales, Brigadier Jerry and national honors award recipient Charlie Chaplin, OD, will feature in a special three-the-hard-way performance.
"Every true dancehall fan, especially the more mature ones, will tell you that Charlie Chaplin, Brigadier Jerry and Josey Wales are dancehall legends. During the '80s they were some of the biggest acts in the business. Everywhere you turned you would see posters for events featuring them, you would also hear them on the latest dancehall tapes. We want to give the patrons a chance to relive those glory days by watching these great deejays perform together. I am sure their performance will be one of the high points at Sting 30," Laing said.
The full line-up for Sting 30 will be announced at a press conference in Jamaica next month.
This 30th anniversary celebration will be held under the theme Sting 30, Bring The Sting Jamaica Party 2013.