LAST Sunday's Golden Globes in Los Angeles had some Caribbean flavor.
British director Steve McQueen, the man behind the epic film 12 Years a Slave, walked away with one of the evening's top awards. The movie was named Best Motion Picture (Drama), beating Captain Phillips, Gravity, Philomena and Rush.
12 Years a Slave surrounds Solomon Northup (played by Chiwetel Ejiofor), a free man abducted and sold into slavery. The movie is being touted for an Oscar in the Best Picture category come March.
McQueen was born in West London to West Indian parents.
"My parents are from Grenada, my mother and father; you know, this is the place where Malcolm X's mother was born. My mother was born in Trinidad; the phrase 'Black Power' was born in Trinidad.
Harry Belafonte is from Jamaica. Marcus Garvey is from the West Indies. And there's this huge majority of my family living in the United States, so it's a little bit more complex than that.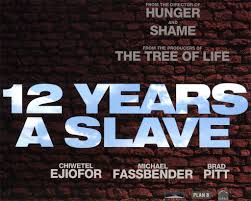 It's not about me being a Brit; it's about me being a part of that sort of diaspora," McQueen told the News America newspaper.
He said his Caribbean roots inspired him to write 12 Years a Slave. "My trajectory, as such, of being introduced to slavery was fairly immediate, because my parents were from the West Indies.
And, you know, at school there was reference to slavery, but not much. So it's one of those things which I found out through my parents and obviously travelling back to the West Indies."
12 Years A Slave was first shown at the Telluride Film Festival in August, and premiered at the Toronto International Film Festival in September. It is McQueen's third film.
His previous productions are Hunger and Shame. Ejiofor lost out in the Best Actor category to Matthew McConaughey who played a rodeo cowboy diagnosed with AIDS in Dallas Buyers Club.
Jared Leto, McConaughey's co-star, won the Supporting Actor category for playing a transgender character.
Leonardo DiCaprio won Best Actor in a musical or comedy for starring in The Wolf of Wall Street, directed by Martin Scorsese. American Hustle was the biggest winner of the night, picking up three awards.
Two of its cast, Amy Adams and Jennifer Lawrence, picked up the Best Actress and Supporting Actress awards.