Jimmy Cliff—
By Mel Cooke–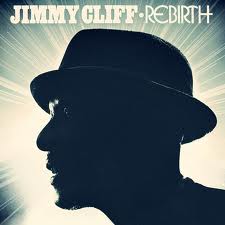 Crowned by one of his signature hats, wearing a shirt that proclaims his fealty to Africa by way of Tanzania, and eyes seeming to fill the round lens of his spectacles, Jimmy Cliff is a study in calm.
That does not mean stolid or unexpressive in a man who has been awarded the Order of Merit and can insist on being called Dr James Chambers if he wishes. There is his excitement at the near future, a one-month tour of the United States which starts this month. And he exudes satisfaction in the recent past, that a single from his 2013 Grammy-winning album Rebirth has done (and is doing) well inJamaica.
But underlying every mood is a sense of unflappability – and appropriately so, as Cliff has been there, done that, been there again and done that again. Now, he happily tells The Sunday Gleaner, he is into Act 2 of his life.
"I guess by now a lot of people know about my last album, Rebirth. But it is an actual rebirth time I am going through now, because, since 2009, lots of things have been happening. I start really writing Act 2 of Jimmy Cliff. In 2009, I got the nomination for the Rock and Roll Hall of Fame, and in 2010 got inducted. In 2011, I started recording four albums in various places, in Jamaica and the US with various producers. I completed one and that one got the Grammy. It is just to show how the juices are flowing, because the creative juices don't flow all the time. But since 2009, it is like rebirth," Cliff said.
He does not pin these recent developments to an artistic journey which stretches back to joyous ska of Miss Jamaica in the 1960s, through the lilting protest of Vietnam, starring in the movie The Harder They Come(and on the soundtrack as well) and, in the 1980s, having Bruce Springsteen cover his song Trapped, to any specific event or location.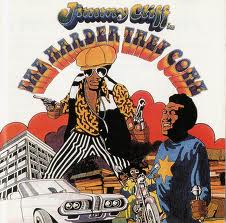 "We have to evaluate our own lives and the goals that we set for ourselves. So when the year 2000 came in, I knew I was on the closing of a chapter, or an act. So I started preparing for the new act. The last album I made when the 2000s came in was called Black Magic. (It was officially launched in Jamaica at the University of the West Indies, Mona, in January 2005.) So it's really a consciousness of myself, of my mission, of my goal that I know I have ahead. So it is really from that that triggers the new flow of energy, the new flow of creativity," Cliff said.
And much of that rebirth will be channelled into Cliff's tour of the US. The website www.jimmycliff.com has him starting off in Arrington, Virginia, on September 6, and closing in Glenside, Pennsylvania, on September 29. It is titled the Many Rivers Crossed Tour and, with a new band in which trumpeter and vocalist Dwight Richards is a rare returnee, Cliff explains that he will be taking a new approach to his presentation. He will be talking about the context and process of writing the songs.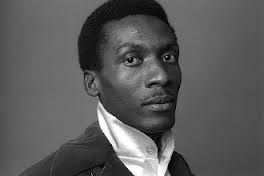 "It's a storytelling tour. It is not like my other performances, where I go up and perform my songs and that is that. (On this tour) I tell stories about the songs and about my life and how the songs came, where the songs came and things like that. They have not seen me in this kind of setting before. So it's not the big, energetic performance that I put on. This one is more presence and draw you into my world," Cliff said.
"Most of the songs, people don't know how I write them or where I write them … I think they will be surprised because of the stories I have to tell them, I think they can relate."
With more than four decades of material to choose from and a catalogue which includes Many Rivers to Cross, The Harder They Come, You Can Get it if You Really Want, Sitting in Limbo, Wonderful World,Beautiful People, Hot Shot and Rebel in Me, choosing the material to play is not easy. Cliff said "we rehearse a number of songs and maybe every night I will change a few of the songs". He will be playing guitar along with the drummer, bass guitarist, keyboard player, harmony vocalist, and trumpeter/vocalist.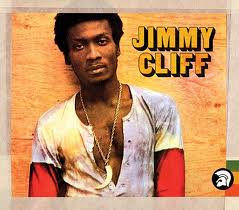 Happily, with the rebirth, Cliff said his vocals have improved.
"With every performance, I learn something more about myself. With most artistes, singers, when they become a mature person
like myself, their voice starts to diminish and some songs they have to sing in a lower key. All my songs are in the same key, I am still singing there. And some of them I put it up a little bit sharp. So if I write the song in C, I sing it in C Sharp. My voice has gotten better. And I am not the only one who is saying that. Someone who I have worked with for a long time, he knows me quite well as an artiste – Chris Blackwell – he saw me perform in 2010 and he said 'you're hitting the notes better now'. And inRolling Stone Magazine they said "with a voice that seemed to have been preserved on ice …" … I know I am singing a lot better now," Cliff said.
And while he is in Act 2 of his life, Cliff puts the 'Many Rivers Crossed' US trek in the context of completing the Rebirth cycle – the album, that is."The tour is considered the completion of this album, Rebirth. Completion in the sense that I am thinking in my mind 'OK, this album has done its time'. It has sold well internationally. We put out a few singles from it. They have not gone like my past singles, but it has done well. In order to complete it now, I go out now to do this tour," Cliff said.