The rocksteady era, of which Alton Ellis was an integral part, saw several other performers making outstanding contributions to the genre.
Three-part harmony groups seemed to have been the most popular, with Desmond Dekker and The Aces, The Heptones, The Wailers, The Melodians, The Techniques, The Gaylads and The Paragons leading the way.
Solo artists like John Holt, Delroy Wilson, Bob Andy, Errol Dunkley, Roy Shirley, Hopeton Lewis, Slim Smith, along with the females Marcia Griffiths and Phyllis Dillon also contrived some magical pieces that left the nation rocking like never before.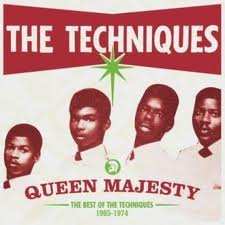 Tommy McCook and the Supersonics, house band at Treasure Isle Studios and The Soul Brothers at Studio One – two fragments of the demolished and incomparable Skatalites band of the previous era – provided the all important backing for many of these stars, and deserves equal recognition.
As a musical aggregation though, Lynn Taitt and the Jets must have epitomised the rocksteady genre more than any other backing ensemble in the genre, tailoring some scintillating pieces.
Taitt, the Trinidadian band leader and a master guitarist, was viewed in many quarters as the mastermind behind the creation of the rocksteady beat and an important cog in the genre's wheel.
While Alton Ellis was given the title, 'Godfather of Reggae and Rocksteady', Ken Boothe was dubbed 'Mr Rocksteady', a title which placed him on equal footing with Ellis.
This title, no doubt, was coined from his first Studio One album of the same name, and which was numbered among some of the immortal gems that flowed out of Clement 'Coxson' Dodd's Studio One enclave at 13 Brentford Road in Kingston Jamaica.
Albums
Boothe's inexorable talent was perpetually immortalised on the album, which included the self-penned numbers, My Heart Is Gone, Give Me Back My Heart, This Is Rocksteady, Home Home Home (co-written with Stranger Cole) and Don't Cry Little Girl.
Don't Cry Little Girl brought his writing skills to the fore, while emphasising the theme of romantic reassurance that ran through many of his early recordings:
Don't cry baby don't cry, cause I'm going away to a land where everything is so gay when I return you'll be my bride. Don't fret yourself away. For you wont live to see that day.
He followed the same theme on the 'Bibi' Seaton-penned The Girl I Left Behind Me, and the Bob Andy masterpiece The Girl I Left Behind Me where he sang:
I'm gonna tell you goodbye babe
and I don't want to see you cry babe I'm leaving you behind
But its just for a time. It's not my wish that we must part Don't worry baby I wont break your heart I'm going to a faraway land. I'm going to make life for me and you, please understand.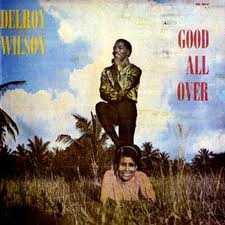 These recordings, all done in the rocksteady mould, consolidated Boothe's position as one of the top performers of that genre at the time.
Boothe was born in Trench Town's adjoining community, Denham Town in 1948 and attended the elementary school there. His musical leanings were predestined as his mother sang in Church and his sister, Hyacinth Clover, was a singer, who worked as part of the popular comedic team of 'Bim and Bam'.
Mr Rocksteady showered unending praises on Stranger Cole, who he claimed brought him into the music business. In an interview with me for radio, Boothe related how he heard singing coming from Cole's house, while he passed on his way home from school.
"I didn't know him then, but his singing used to draw my attention, even from a youth. I started to visit him and we began rehearsing songs together and I learnt my craft from him," Boothe said.
Duet
According to Cole, the first time he recorded in duet with Boothe was in 1963 for a producer named Chief7 on the recording Artibella. The two followed up with several cuts for Duke Reid, including Uno Dos Tres,Hush Baby Don't Cry and We Are Rolling On.
The two also had one with Mou Sen Wa, a Chinese nationals.
Boothe had his first real taste of success when he recorded the 1964 No. 1 song World's Fair in duet with Cole, for Studio One. The duo status with Studio One, was however short-lived, as Cole left, forcing Boothe to think in terms of a solo career.
Dodd, no doubt saw it in Boothe and at first, gave him some slow songs to record. When these didn't take the market, Dodd sent him back into studio, and he recorded the ska piece, You're No Good with the Sharks band. The song was Boothe's first solo hit.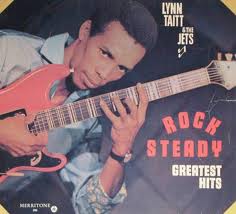 Despite the success of that single, the recording that brought Boothe to prominence and launched his illustrious career was the transitional rocksteady song, I Don't Want to See You Cry.
Boothe consolidated his position with Puppet on a String, Come Running Back, Thinking, The Train Is Coming and Moving Away.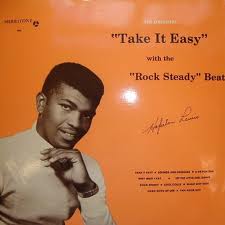 After doing some recordings for a few independent producers, including Sonia Pottinger (Say You and Lady with the Starlight) Boothe left Studio One in 1969 and joined Leslie Kong's Beverley's label, for whom he had the massive hit Freedom Street, and the moderately successful,Why Baby at the turn of the decade.
At about this time, Boothe also became part of a short-lived association with fellow artistes to do their own production.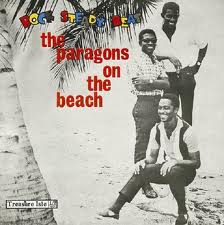 Career highlight
The highlight of Boothe's career came with his 1974 No. 1 United Kingdom hit, Everything I Own.
Boothe recounted to me the song's rise to the top.
"It started out with Paul Buchanan, who was living in Canada. He gave me this David Gates song on one of my visits and suggested that I record it, and I just loved it. At the time I was doing an album with Lloyd Charmers for Federal Records. We had nine songs and wanted one more, and I suggested the inclusion of Everything I Own. He was a bit hesitant, but Willie Lindo and the others wanted to hear it. When they did, they knew that they had a hit on their hands. It entered the British charts and I was called to England to do a promotional tour," explained Boothe.
Crying Over You reached No. 11 on the British charts the following year.
broyal_2008@yahoo.com