Death of Two Women Inside Hillside Restaurant Under Investigation by Union County Prosecutor's Office
While you slept overnight, the Union County Prosecutor's Office has launched an investigation into two women's death found in a building in Hillside on Tuesday afternoon.
According to a preliminary investigation, at approximately 2 p.m, Hillside Police responded to K&K Jamaican Restaurant located at 1550 Summit Avenue after receiving reports of suspicious activities.
Upon arrival, police reportedly found two severely injured women inside the establishment.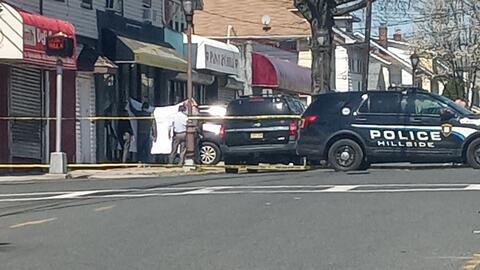 Police on the scene notified the Union County Prosecutor's Office when the womens' injuries appeared as a homicide.
The Union County Prosecutor's Office has not immediately responded to information requests or hasn't said if the public was in danger. Still, residents on Summit Avenue noted both women were shot multiple times inside the store.
Authorities used sheets to block the public's view as they retrieved the unidentified women's bodies from the store.
Officials are trying to determine if the incident is related to a man found shot dead inside his car at the Enterprise Rent-A-Car at 1755 Morris Avenue in Union Monday.
It is believed that the man owned the restaurant.
The investigation into the incident remains active and ongoing.