DESPITE releasing an album and embarking on promotional tours, Neo-roots singer Etana says things were not the way she wanted.
"I don't think 2013 was a big year for me at all and a lot of that was due to changes in my management team. That definitely slowed me down a lot, but the great thing is that every mistake provided a lesson and a platform for growth and strength," Etana said.
Etana
The singer has since restructured her team.
Released in February by VP Records, a lot was expected for her album Better Tomorrow. Tours of US, Japan and New Zealand followed.
According to SoundScan, the album sold fewer than 4,000 units.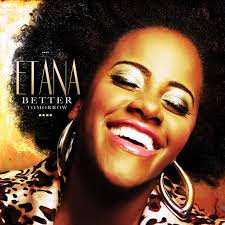 The I Am Not Afraid singer is, however, looking ahead. She is currently preparing material for her upcoming project slated for mid-2014.
"I'm in the middle of writing and recording for my album so I'm very much in that creative space. I have spent some time thinking about how to make sure my fans really enjoy this performance and so, for me, this is a really personal set," she said.
Other albums by Etana, whose given name is Shauna McKenzie, include Free Expressions and The Strong One.