By Howard Campbell—-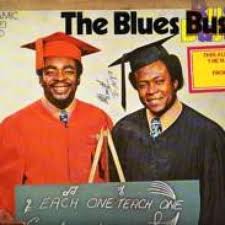 RONNIE Nasralla can point to many accomplishments in his 83 years. The Order of Distinction is his latest.
The government recently announced that the 83-year-old impresario will receive Jamaica's fifth highest honour for his contribution to the development of the country's music.
NASRALLA… I'm very excited, I never expected it but I'm very happy
"I'm very excited, I never expected it but I'm very happy about it," said Nasralla Monday from his home in Atlanta, Georgia.
Nasralla played a big role in the early days of the Jamaican music industry during the 1950s and 1960s.
A contemporary of bandleader Byron Lee, Nasralla served as manager of Lee's Dragonaires band as well as Toots and the Maytals and the Blues Busters.
One of his fondest memories of those days was promoting the emerging ska beat and dance in the United States.
Ska, a jazz-inspired sound, flourished in Kingston's clubs during the early 1960s. The Skatalites band, and singers Prince Buster and Derrick Morgan were some of its popular exponents.
In 1964, Nasralla says the Jamaica Tourist Board sent him to the US to pitch the ska to the hip crowd who were turned on to the Twist dance craze at the time.
Nasralla points to artist management as another high point of his career. He says it was not easy gaining the trust of performers in the 1960s.
"A lot of them were abused by producers. Eddie Seaga said to me, 'They are suffering. See if you can help them'," Nasralla recalled.
Seaga, a former music producer and friend of Lee and Nasralla, had gone into politics and became a minister in prime minister Donald Sangster's Cabinet.
Nasralla also stood out as a producer, recording hits by the Blues Busters (Wings of a Dove) and Toots and the Maytals (Daddy, It's You) for his DMN label.
Ronnie Nasralla was an accomplished athlete who played four sports for Jamaica (football, badminton, fencing and squash). He will receive his OD on October 21 during the National Honours and Awards ceremony at King's House.