THE veterans held their own in music circles this year. Whether it was their work being sampled, reissued or touring, they proved classic reggae is alive and well.
Marcia Griffiths is the big woman of reggae. She will be celebrating her 50th year in the music business in 2014, and performs and tours with the vigour of a 25-year-old. Griffiths's longevity was recognised by a Brazilian film company who is producing a documentary on her career.
Top: Bob Marley
Marcia Griffiths
A contemporary of Marcia Griffiths, Jimmy Cliff's classic songs and role in The Harder They Come has earned him the title reggae great. This year, the 64-year-old Cliff won his second Best Reggae Album Grammy for Rebirth. That set returned favourable figures and earned the singer new fans, so too his turn in a wildly-popular Volkswagen television ad.
Singer Johnny Osbourne, who first recorded hit songs in the late-1960s, made the Billboard dance chart when his song Jah Nuh Partial was sampled by hot American producer Major Lazer. Osbourne, who is in his early 60s, also performed on several European festivals with Sly and Robbie.
Beres Hammond keeps rolling on at age 60. Late last year, the evergreen singer released the double album One Love, One Life which has been nominated for a Best Reggae Album at January's Grammy Awards. He was also awarded the Order of Jamaica by the government.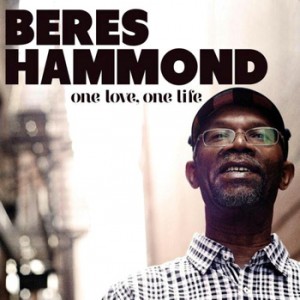 Sly and Robbie have been making hit records since the early 1970s. The famed drum and bass team are still in demand, working with pop legend Dionne Warwick on a cover of Rain Drops Keep Falling on my Head. Leading the Jam Masters band, their Reggae Connection has been nominated for a Grammy for Best Reggae Album.
Formed in the late 1960s, the Mighty Diamonds are one of roots-reggae's great harmony groups. The timeless tones of Bunny, Judge and Tabby were recalled in Reggae Anthology Pass The Knowledge, a double CD/DVD which covers their remarkable career with Channel One, and producer Gussie Clarke.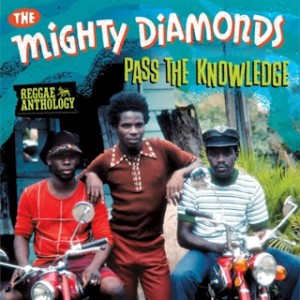 No list would be complete without Bob Marley whose music continues to have global impact. Legend, the 1984 compilation of some of his best known songs, is still one of the best selling catalogue albums. A remixed version of the set was released and well-received while it has been announced that his albums for Island Records, The Complete Collection — The Island Years, is available on iTunes.