Reggae singer Aaron Silk, billed to headline the Legend Bob Marley Tribute next month, has had to withdraw from the concert citing a refusal of his US visa renewal.
Mitchell Brunings. The Voice of Holland finalist, will replace him.
His performance of Redemption Songs on the show went viral attracting more than a million views.
Silk, a recording artist, singer and songwriter was to perform on February 8 at the BAA Auditorium for the concert organized by Veterans In Action. But a delay in the Jamaican national's renewal means he is not permitted to travel to Bermuda.
He said in a statement: "I am very disappointed that I won't be able to perform for my friends and fans in Bermuda as I always thought of Bermuda as my second home. I was really looking forward to being there as I've always felt welcomed by the Bermudian massive".
Silk, has been performing in Bermuda since 1995 and is known for his song, Right Path, which held the number one position in Bermuda, Trinidad, and Canada a few years ago.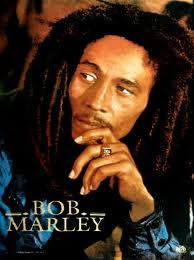 Declan Harris of Veterans In Action told the Bermuda Sun: "It is unfortunate about Aaron — when we booked him we were under the impression that all his ducks were in a row. Once his visa is sorted out hopefully we can bring him back to the island to perform."
"Luckily we have now got Mitchell Brunings who sounds just like Bob Marley — if you closed your eyes you would convince yourself that it was him. There are plenty of people who can sing, but not a lot who can sing and perform as well as he can."