By Howard Campbell—-
WITH music sales plummeting globally since the advent of the Internet and digital format, music companies have been forced to find alternative ways to create revenue.
In the case of VP Records, they launched the VP Associated Label Group (VPAL) in 2009. It partners with artistes and producers who operate small labels to get their product out in diverse markets
Dancehall artist, Mr Vegas
For their part, the company gets a percentage of album sales.
After four years, the move has paid off, says Donovan Williams, a spokesperson for the Queens, New York-based VPAL.
"I'm happy where we are right now as an 'indie' sub-label and looking forward to 2014," he said. "VPAL Music is spreading to new heights and a lot of artists and labels want to come on board because of the reach and simplicity of our arrangements."
The core of that arrangement is providing digital distribution to the artist/producer to over 600 online and mobile destinations in 100 territories.
Compact disc, DVD and vinyl projects are promoted in over 500 outlets in Japan, the United Kingdom, Australia/New Zealand, the United States and the Caribbean.
This year, VPAL has distributed albums for Anthony B Tribute to Legends, Luciano The Qabalah Man, Perfect Giddimani Over The Top, Italian-Nigerian singer Raphael Mind and Hawaiian singer Hirie.
Without disclosing sales data, Williams says two albums released last year have been VPAL's strongest performers.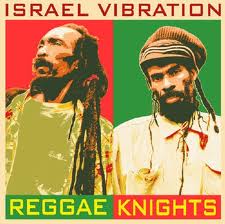 "Israel Vibration's Reggae Knights and Konshens' Mental Maintenance would be top of the list. But overall, I'm satisfied with our releases' performance in key territories worldwide," he said.
Mr Vegas collaborated with VPAL on his 2011 double album Sweet Jamaica. Their arrangement saw the company pushing the CD version.
"The assistance I got was that they have a base and wider marketplace I wouldn't be able to reach," he told the Jamaica Observer.
Independent labels and producers have benefited from major label support for decades. Stax Records' distribution arrangement with Atlantic Records in the 1960s helped introduce acts like Otis Redding and Sam and Dave to the mainstream.
In the 1990s, Bad Boy and LaFace, owned by Sean 'Puffy' Combs, LA Reid and Kevin 'Babyface' Edmonds respectively, brought in millions of dollars for their distributor, Arista Records.
Jamaican producers like Lee 'Scratch' Perry and Henry 'Junjo' Lawes had similar arrangements with the London-based Island and Greensleeves Records.
As VPAL's reputation grows, Williams expects more 'clients' to sign up. He says the company is preparing to launch an extensive digital and physical advertising campaign in its strongest markets.