By Curtis Campbell—
The chairman of the Jamaica Association of Composers, Authors and Publishers (JACAP), Paul Barclay, is urging local radio to play more Jamaican music in order to increase returns from royalties.
According to the chairman at JACAP's recent Open House Forum, JACAP had to pay 65 per cent of the almost 150 million collected in royalties to overseas creators, because not enough Jamaican music is being played.
Although the issue is one that has been raised on several occasions, with distinct cultural overtones as the basis, this time was different because Barclay's comments came in the light of solid financial disclosures. Financial disclosures which reveal that a large percentage of the money collected by JACAP had been sent overseas to JACAP's affiliates, rather than staying in Jamaica and being shared up among the collections agency's local members.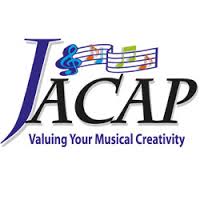 "Imagine what 50 per cent of that money could do to alleviate the hardships of our Jamaican creators and improve our economic status if more local music is played on our stations," the JACAP chairman said.
Barclay says JACAP collects royalties on behalf of music creators worldwide, and then redistributes the funds to the various societies abroad. He says the percentage of royalties paid to foreign creators, in a broad sense, represents the ratio of foreign to local music on Jamaican radio.
Despite the disparity, the JACAP chairman is encouraging local artists to continue making good music, as well as sign up with the relevant collecting societies.
He also says that artists should make their music available to media houses that are compliant with the law, because they won't receive royalties from those stations which are not compliant with the copyright laws nor possess a JACAP licence.
The chairman also disclosed that the copyright laws are being strengthened to improve the level of compliance from local radio.
He also hinted that the Broadcasting Commission of Jamaica is expected to be more proactive in bringing radio to an acceptable level of compliance.
"The first and most important advice to local radio is to acknowledge that if they do not comply with the law and establish licences with the relevant collective management organisations like JACAP, it constitutes a breach of the Copyright Act and, as such, they do not have the right to play any song whatsoever, local or foreign. That is simply the fact," Barclay said.
The chairman also encourages local artists to attend the seminars hosted by the relevant collection societies, so they can be educated on their rights as creators. He believes ignorance has left some artists under the impression that foreign collecting societies are more effective.
"They have this notion that 'foreign societies' are better. Not realising that all the revenue that goes to foreign societies from Jamaica is collected by the local society, JACAP. There is a huge advantage in joining the local society, since the matter of minimum payments to individuals does not impact one, as a member of his or her local society," he concluded.
He says a number of free training seminars on copyright have been conducted by several organisations. However, those seminars have been poorly supported by local artists.
Veteran deejay Mr Lexx was also at the forum; he openly admitted that he hasn't received royalties from several of the work he created in the late '90s because of a bad contract decision he made with a popular record label, something that could have been avoided if he understood the issues.