The defaced Bob Marley statute in Celebrity Park—-
By Chad Bryan—
The life-sized bronze statue of reggae legend Bob Marley has been defaced in Celebrity Park outside the National Stadium in Kingston.
The statue, which was sculpted by Alvin Marriott, has large splashes of red paint on the hands, feet, back, pants and guitar.
A puddle of paint beneath the statue's left shoe was also visible.
Celebrity Park is operated by the Government-owned Independence Park Limited.
Security personnel who man the entrance to the National Stadium say they noticed the paint on the statue on Wednesday morning, hours after Tuesday's football match between Jamaica and Costa Rica which ended in a 1-1 draw.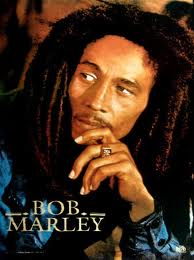 Numerous passersby, including police personnel at the Stadium Gardens Police Station were oblivious to the discoloured statue of the late reggae icon.
"Nobody has brought that to our attention, nobody has taken much attention to this and this is the first time I am hearing of this," a policeman said.
Managing Director at the Bob Marley Museum, Stephanie Marley said she too had not heard of the defacement.
"I have no comment at this point because I wasn't aware of this. I know it's a bronze statue and I don't know how it is going be cleaned," Marley said.