ST CATHERINE, Jamaica — Prince Jazzbo, a roots deejay who recorded mainly in the 1970s, died Wednesday morning at age 62 from lung cancer at his home in Homestead, St Catherine.
According to his daughter, Princess Omega Carter, her father "had basically prepared her for his passing."
Linval "Prince Jazzbo" McCarty
"I'm trying to be strong," she told the Jamaica Observer. She revealed that Prince Jazzbo's (born Linval Carter) health had deteriorated considerably.
"He was a very thick man, but leading up to his death he came down to nothing," she explained.
Until his health declined, Prince Jazzbo was active recording songs in his home studio.
Jazzbo hails from Clarendon. Many of his recordings in the 1970s like Crab Walking and Step Forward Youth were done for producers Clement Dodd and Bunny Lee, respectively.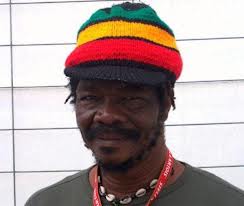 Prince Jazzbo is survived by three daughters and two sons.