By Chad Bryan—
When the Natty Dread album was released in 1974, it marked a significant change for the most renown name ever in reggae. It was the first album credited to Bob Marley and The Wailers, instead of simply The Wailers (as had previous Island Records sets Catch a Fire and Burnin'). And the harmonies were sung by women (Marcia Grifiths, Judy Mowatt and Rita Marley) instead of men (Peter Tosh and Bunny Wailer).

Nearly 40 years later, women again figure prominently in No Woman, No Cry – but in another way. This time around the lyrics have been reworked by 26-year-old Saudi Arabian comedian Hisham Fageeh and his colleagues at the production house Telfaz11 in support of a campaign to permit women in the Middle Eastern country to drive motor vehicles.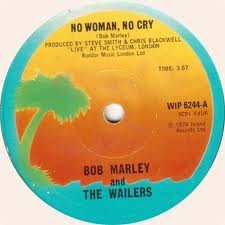 The company specialises in creating comedies for online viewing.
The result is No Woman, No Drive and it has taken to the super fast lane of the information superhighway.
The satirical minute and 37-second video, which was posted to video sharing website YouTube, garnered more than three million views less than two days after it was posted. In the process it has become the most popular video in Saudi Arabia as well as other Arab countries, also generating much excitement in Denmark and Canada.
In the famed live version of No Woman, No Cry which appears on the Live album, Marley sings:
No woman no cry, no woman no cry
I remember when we used to sit
Inna government yard in Trench Town
Observing the hypocrites
As they would mingle with the good people we meet
Good friends we've have, oh good friends we've lost
Along the way
In this great future you can't forget your past
So dry your tears I say
However, lead singer Fageeh offers a different spin in his a capella rendition, No Woman No Drive. Sporting wide-rimmed glasses while wearing a red checkered keffiyeh and white robes. Fageeh begins by clapping, singing and whistling to comic effect, then sings:
"No woman no drive, no woman no drive
No woman no drive, no woman no drive.
Say I remember, when you used to sit
In the family car but backseat,
Ova-ovaries all safe and well,
So you can make lots and lots of babies
Good friends we had and good friends we lost
On the highway
In this bright future you can't forget your past
So put your car keys away"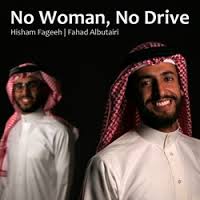 However, while No Woman, No Drive has been zipping around the Internet, up to yesterday afternoon it had not reached key members of the Marley organisation. Managing director of the Bob Marley Foundation and the Bob Marley Museum, Stephanie Marley, acknowledged that she was oblivious to the video and therefore could not comment. However, she did note that it was necessary to protect the Bob Marley name. "Definitely we want the song to stay to the integrity with which it was created," she said.
And brand manager for the Marley Family, Courtney White, declined to comment when contacted by The Gleaner.
The parody was posted after Associated Press reported on Friday that the Saudi Arabian government was ratcheting up its warnings over plans for women to defy the ban by getting behind the steering wheel. The authorities warned that persons who supported the protest even via online methods, could be arrested.
Last Friday the Al-Hayat newspaper quoted Saudi Interior Ministry spokesman Turki al-Faisal, who said the country's cyber-dissident laws could be applied. The penalty for cyber-dissidence can be as much as five years imprisonment, along with heavy fines.
There were no reports of arrests in this protest.
However, social media was also used to oppose the campaign, with attacks on women activists or exhortations to harass female drivers.
Saturday's driving protest was planned by women who had earned their driver's licence outside the country. AP reported that about 60 women participated.
It was not the country's action of that kind by women.
In 1995, AP said, some 50 women who drove their cars were jailed for a day had their passports confiscated and lost their jobs. In June 2011, about 40 women got behind the wheel and drove in several cities in a protest sparked when a woman was arrested after posting a video of herself driving.
The protest drives went ahead, the BBC reporting yesterday that "a handful of women in Saudi Arabia defied a ban on driving and took to the wheel – many posted videos of themselves on YouTube". However, the story continued, "what got the biggest response on social media was a video made by a Saudi comedian."
Fageeh told BBC that "for two days my brain has been on fire – I can't wrap my brain around what is happening".
He said the idea "came to me either in the shower or in the toilet". Despite the subject matter, Fageeh emphasised that he is not a political activist but a comedian. "My philosophy is that you do something you think is funny and hope that other people enjoy it. I'm not aiming to do anything political, just to entertain," he told the BBC.