By Cecelia Campbell-Livingston
THE Marley-owned Tuff Gong Group of Companies has updated its recording facilities to attract more acts to the famous studio.
According to the organisation's general manager, Marie Bruce, the new-look studio should attract more big-name acts.
General manager Marie Bruce showcases some of the classic Bob Marley albums on vinyl. (PHOTO: GARFIELD ROBINSON)
"We have to gear our capability to the international market so we have upgraded our pro-tools system," she told the Jamaica Observer.
Another significant change is the removal of carpet to laminate its floor for a more hollow sound.
Tuff Gong's business relationship with Warner Bros and the Universal Music Group also factor in the refurbishing.
"We want to enhance the facility that their artists can record here also," Bruce said.
This year, American country star Kenny Chesney recorded at Tuff Gong. Chesney is an admirer of Bob Marley and The Wailers. In 2008, he had a hit song, Everybody Wants to go to Heaven, with the Wailers.
Big Kenny, another country singer, also recorded the song Hope Change with Ky-Mani Marley there in May.
In the last 15 years, high-profile acts including Akon, Alpha Blondie, Youssou N'Dour, Sinead O'Connor, Lauryn Hill and Snoop Lion have recorded at Tuff Gong.
The company's vinyl product has benefited from some nips and tucks as well. Bruce says an online vinyl store will soon be launched.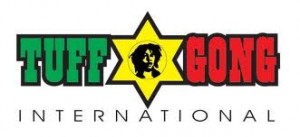 "It's a huge niche market. We have a high demand from Europe and Japan. That's the main reason we are upgrading, we couldn't satisfy demand."
Bob Marley bought what is now the Tuff Gong facility (located at Marcus Garvey Drive in Kingston) in the 1970s from the Khouri family who previously operated Federal Records there.
It is one of the few surviving 'big room' studios in Jamaica from the 1960s and 1970s.